From the moment you enter our rooms, you will be immersed in the storyline and challenged to think outside the box to find your way out. With only 60 minutes to escape, every second counts! Will you be able to work together as a team and solve the puzzles before time runs out? There is only one way to find out…
An Exhilarating & Challenging Experience In Omaha, NE
Gamers
United Escape Rooms, Omaha is a real-life adventure that provides challenging puzzles for the most die-hard gamers. See if you can beat the current records!
Friends & Family
If you're looking for a challenging adventure with your friends and family, United Escape Rooms, Omaha will more than entertain your friends – and even your grandparents.
Companies & Events
Escape Rooms are a great way to build relationships and put your group in situations where cooperation and leadership matter. It's safer than trust fall exercises – and more fun.
Tourists
Live Escape Games are some of the hottest new attractions around the globe and United Escape Rooms, Omaha is a must-stop destination while you're in Omaha, NE.
About Entrap Games – Omaha, NE
Welcome to Entrap Games, Omaha, where your wits will be put to the test in a race against the clock. Conveniently located in Ralston, NE, our exciting escape rooms are perfect for families, groups of friends, or even corporate team building. With multiple rooms to choose from, there is a challenge for everyone. You have 60 minutes. The clues are cryptic, the puzzles are fiendish, and the clock is ticking. Gather your team and see if you can make your escape!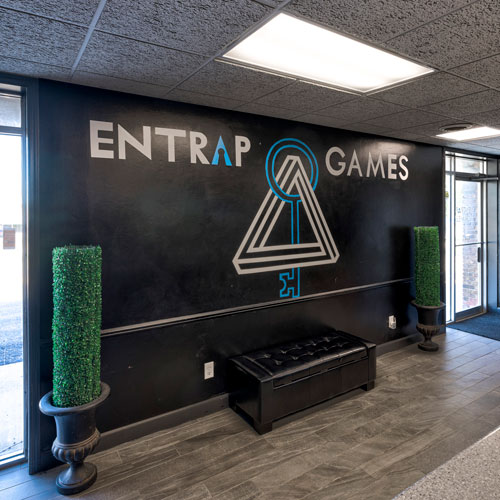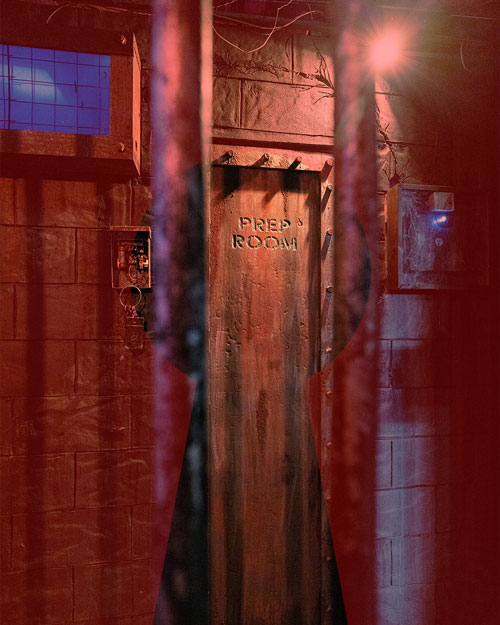 Starlit Lodge
You and your team have been investigating a lodge out in the northern woods that has been linked to a series of missing person reports. You've gone undercover and booked as guests at the "Starlit Lodge." Will you be able to gather enough evidence to put your captor behind bars, all while trying to make it out alive?
2-8 Players| 60 min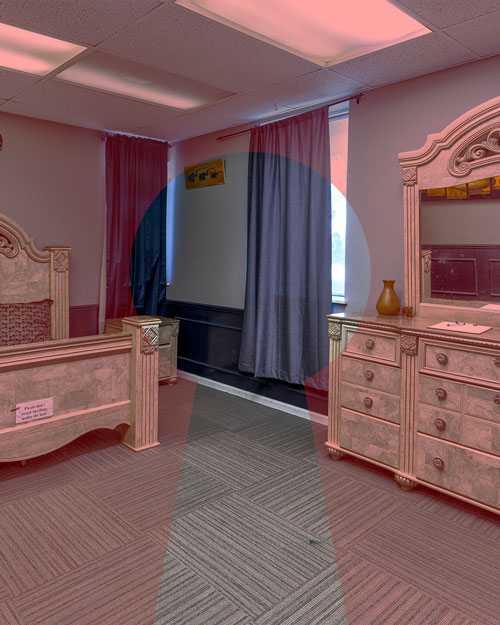 Off Limits
Your eccentric co-worker has invited everyone to his mansion for a party, but has warned them not to go into one room. When you take a peek, you find yourself trapped in the room and must solve clues to escape before he returns.
2-8 Players| 60 min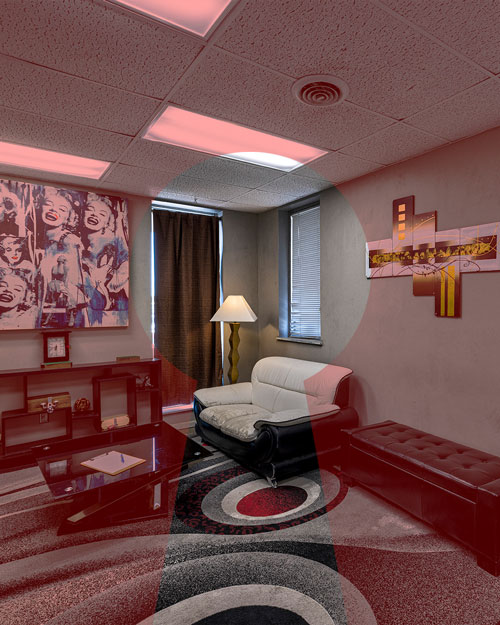 Heist Reloaded
You and your team had planned and executed the perfect heist. But Rafe Billings, the owner of the casino you just robbed, was one step ahead of you. He's caught your group red-handed and now he's calling in the mafia to take care of you. You have to find the DVR that contains the footage of your crime and erase it before it's too late. Time is running out…
2-8 Players| 60 min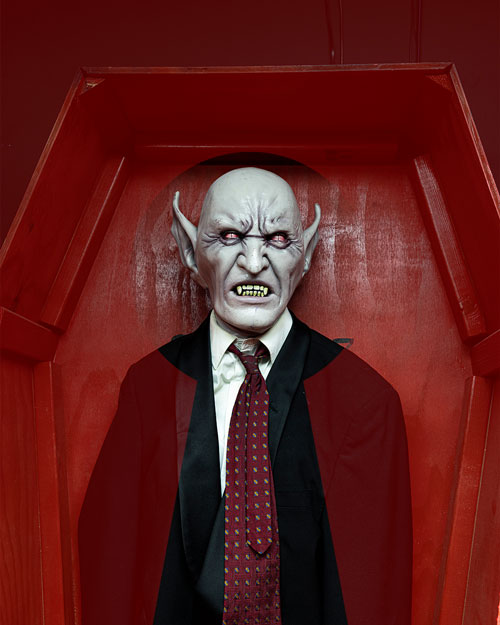 LiCastro's Lair
You and your friends have stumbled upon an old castle during a late afternoon hike, and you decide to explore. As you wander deeper into the domain, you come across a dark room with a mysterious inscription on the wall that claims the nocturnal resident will rise at sundown with a thirst for blood…
3-10 Players| 60 min
Our escape rooms are designed to deliver a real rush of adrenaline. You have 60 minutes. Are you up for the challenge?